Leisure time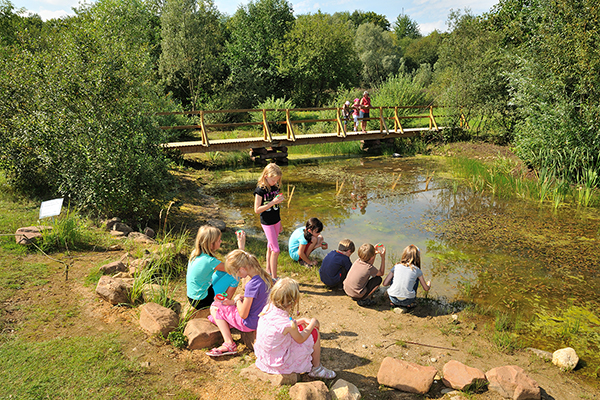 The Main Taunus district convinces by its diversity; the same is true for recreation and leisure time. Whether you look at or enjoy the natural world or actively organize your leisure time – there are a range of possibilities here.
You can also explore the district and region easily on foot. Someone walking from the forest inn "Gundelhard" to the "Meisterturm" in Hofheim will be rewarded with a fantastic view. For those who don't shy away from somewhat longer stretches, they should get their money's worth on the panorama route around the castle town of Eppstein. The regional park circuit Rhine-Main offers opportunities for extended hikes. Moreover, many of the circular routes offered there can also be explored by bicycle.
For those would like to combine beauty with education, they shouldn't miss this excursion destination: Regional park visitor centre. In the midst of the regional park portal you can find the "Weilbacher Kiesgruben" (gravel quarries in Weilbach), surrounded by wetland and dry habitats. Around the nature conservation house you can observe animals and plants – ideal requirements for a practically orientated environmental education.
For those who would like to enjoy greenery in towns, they can, for example, wander around the parks in Bad Soden. In the old "Kurpark" (spa gardens), from May to September, the popular Sunday concerts take place, whilst for fans of modern music, the concert series "Jazz am Quellenpark" is playing at the same time.
Festivals and markets are another good reason to go on tour – from the weekly market in Hofheim's town centre to the well-liked wine festivals.
Fun and wellness come together in the Rhein-Main-Therme, in the natural swimming pool in Schwalbach and other outdoor swimming pools in the district.