Main Taunus customer service department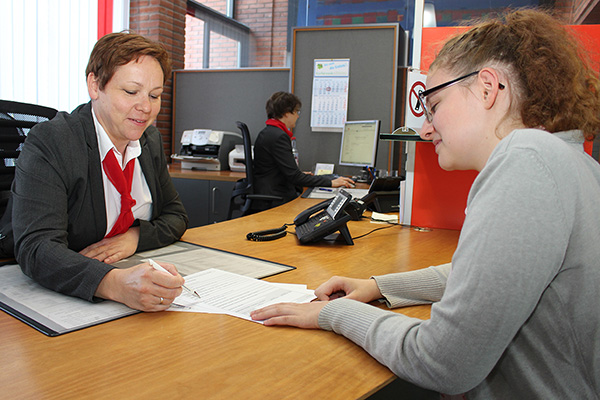 The Main Taunus customer service has been instrumental in further improving the citizens' service in the administrative district office. The service places in the entrance area provide a range of services, for example:
Issue/receipt of applications/forms
Payment of fees
Sale of Main Taunus district yearbook
Cash payment of social security benefits
Sale of tickets for Main Taunus concerts
Visit invitations for visitors from a country abroad with visa requirements
Inspection of construction records (after prior telephone booking)
You can contact us by
Switchboard telephone number: 06192 201-0
When is the district construction office open? Which documents should I bring with me? Is my driving licence ready for collection? The Main Taunus customer service answers your questions about district administration services – also by email: kundenservice@mtk.org.
Do you have questions regarding the district administration and its services? Wishes? Criticism? Suggestions? Use our hotline for your suggestions and criticism too! Approach us or write to us using hotline@mtk.org - we appreciate any hints.
Administration telephone number 115
Members of staff answer your questions regarding the most commonly used administrative services, Mondays to Fridays from 8:00 am to 6:00 pm under the central administration telephone number 115. You can reach 115 from a landline or mobile without using a prefix, if you are located in the district.