Art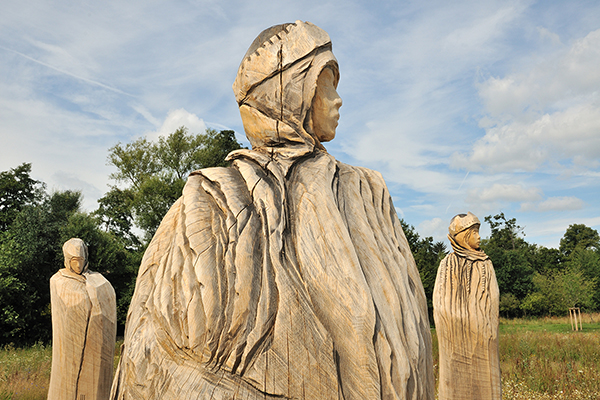 Art enthusiasts get their money's worth in the Main Taunus district. The exhibition programme from Bad Soden's city gallery ranges from modern painting to photography. For those people who would like to marvel at public art: Eschborn's sculpture park is worth visiting in any season. Annually, as part of the Main Taunus gallery, up to four art exhibitions take place in Hofheim's administrative district office. And: One of the world's biggest collections of Meissen porcelain is displayed in Bad Soden's Ramada Hotel.
Museums belong to our cultural memory. Hofheim's municipal museum displays historical testimonia in a contemporary way. Its equivalent in Bad Soden documents the more than 800-year history of the town. Kriftel's school museum welcomes school classes, amongst others, as visitors. And whoever undertakes a walk through the Hochheim vineyards as a tourist should have the wine museum there on their list of places to see.
Many of the places of interest concerning the history of civilization in our district can not be seen in a museum. In local communities there are buildings of historical importance worth visiting, for example the St. Peter and Paul parish church in Hochheim or Eppstein castle, where the annual castle festival takes place.