Places of interest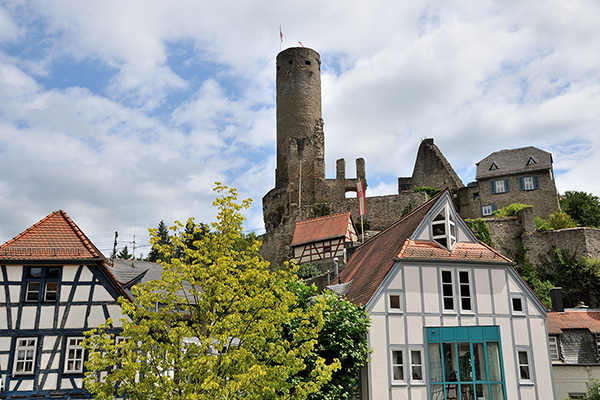 The Main Taunus district, in the middle of the Frankfurt/Rhine-Main region, benefits from it's special geographical position and it's close proximity to Frankfurt am Main and the state capital, Wiesbaden. The district is crossed by the Taunus and the Rheingau, in addition by the especially diverse Central German Uplands and a historical cultural landscape. Good conditions — for a special type of exploration voyage.
Whoever would like to explore the Taunus nature park and in the process get to Eppstein castle, starting in Kelkheim going over the Taunus crest, should follow the Schinderhannes-Steig. The Main Taunus district can also be discovered on foot by following in the footsteps of Saint Boniface. The Boniface route goes past Hochheim, Flörsheim, Kriftel, Liederbach, Sulzbach as well as Eschborn and passes through the forest Arboretum.
When located on Gagernweg, in Kelkheim, an opportunity is provided to walk in baron von Gagern and Hornau's footsteps.
For those people who prefer prolonged hikes and would like to find out more about local flora and fauna, they should have the Rhine Main regional park and its associated conservation house on their list.
The sunny Rheingau with its unique countryside and its typical wine festivals is to be discovered, in an appealing way, along the wine adventure trail Upper Rheingau. Speak of festivals: The Hochheim market, with its over 500-year old tradition, is a folk festival and fair at the same time and offers a range of attractions for both young and old every year in November.
The district's tourism development is a competent counterpart available to help with queries and provide, upon request, guided tours in German and English.